Our brand new Jumping Castle is here! @ Treetops Tavern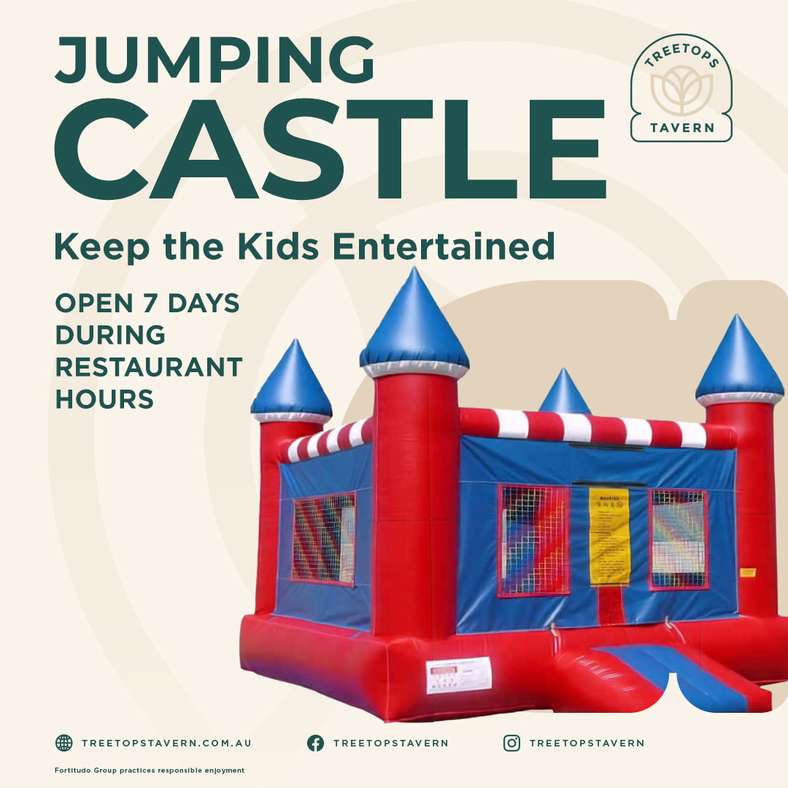 Exciting news our brand-new jumping castle is now at Treetops Tavern. While the little ones bounce and play, you can kick back and relax in the beautiful Queensland sun. It's the perfect way to spend quality time with your family and friends while enjoying delicious food and drinks.

The castle is for ages 3-12 and is open during restaurant hours.

See you soon at Treetops Tavern!